We Help Lower Monthly Car Payments
Whether you are leasing or financing a vehicle, auto lending can often lead to issues. For example, a typical loan agreement can last for a period of four to eight years, and a lot can change in that time. Additions to the family and different employment status are two of many scenarios that lead to a person being unable to make their monthly payment or want to re-finance their auto loan. 

At Napleton River Oaks Kia, we understand that financial circumstances change regularly, and that is why our financing team will work with you on a personal level to potentially lower your monthly car payment. Additionally, if you are in the market for a new car and want to keep your monthly bill, we likely can maintain the same monthly payment, but with a newer car too.


Re-Financing for a Lower Interest Rate
The most common way you could lower your monthly car payment is by lowering the interest rate of your loan. The Annual Percentage Rate (APR) associated with your loan is the amount of interest you are currently paying. If you haven't looked at it in awhile, take the time to see just how much money it's costing you to simply pay the interest rate. We can work with you to likely lower the APR to a more reasonable number so you won't be stressed every time it's time to make car payment.
Ready to Apply for Financing?
Extending Your Car Loan's Term
 If you are more concerned with having a lower monthly bill and don't mind paying more interest over time, you can extend the term of your loan. This option is best suited for those who don't have a lot of capital in short term and wish to have their monthly payment be as low as possible. While you will have less to pay each month, you will be paying for a longer period of time. This may not seem ideal but it all depends on how you plan to budget your finances.
Trade-In Your Vehicle
Another option that is available to restructure your car payment is to trade-in your current ride. For example, if you sprung for a trim-level that comes with all the bells and whistles like sun roof, smartphone connectivity, multiple cameras, etc., use it to your advantage. You can trade down with us and get a new vehicle that is better suited for your current budget. We have a plethora of new and pre-owned cars at a price point that you will be happy with.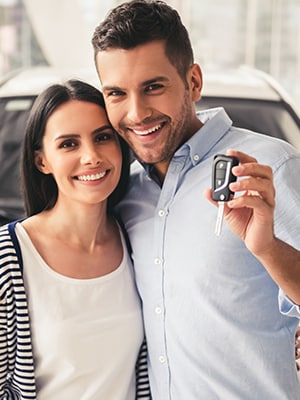 Discuss Options for a Lower Car Payment
You can eliminate the headaches associated with high monthly car payments by getting in touch with a member of our finance team at Napleton River Oaks Kia. Simply follow the Contact Form below and take back control of your personal finances without having to sacrifice your car. We will help you restructure your payments and ensure that you get to drive home in the vehicle you love.
Financing Department Hours
Monday

7:30am - 9:00pm

Tuesday

7:30am - 9:00pm

Wednesday

7:30am - 9:00pm

Thursday

7:30am - 9:00pm

Friday

7:30am - 9:00pm

Saturday

8:00am - 7:00pm

Sunday

Closed
Message Our Financing Department
Payment reduction may not indicate overall savings. Negative equity may be paid up front or added to new loan balance.